Join a relaxing, tranquil practice that increases mind-body awareness; strengthens back, legs, and knees; improves circulation; and brings increased flexibility and focus.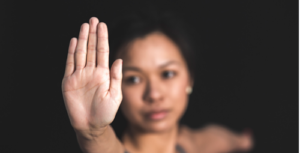 Tai Chi creates a peaceful mental space and builds a calm balancing energy. You will feel more flexible and energized physically and mentally more positive and confident.
San Antonio Tai Chi Classes Lead to Increased:
Mental Peace
Balanced and Energetic Health
Greater Body Flexibility
Mental Focus and Clarity
Tai Chi has taken the world by storm as the fastest rising health practice. It has been around for almost 1,000 years as a martial arts philosophy, but now it is used around the world for personal development, health and mind-body balance. People of all ages practice the slow mindful movements of Tai Chi Chuan. In the San Antonio Tai Chi Classes we have students from teen to their 80's learning this ancient art form.
The magic of Tai Chi is the combination of mental and physical development. Every modern study about aging and the brain has supported the step by step approach of Tai Chi to prevent age-related mental impairment and physical decreases in balance and postural control. It has been shown to help with Arthritis, Fiber Myalgia and can protect against bone density loss with age.